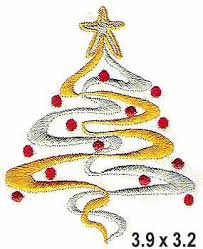 Hey, are all your trees bought? It's Buy A Tree Day people, and here's
just a friendly reminder to get your tree looking 'tree-mendous'! Getting
your trees also point towards decking your halls. There's actually not
much time left and even I'm lagging behind in the decorating stuff! I
just wished some cousins of mine residing in greece, a happy tree
decorating day, with these

ecards

. They are quite cool!


Speaking of which, my mom baked some yummy cupcakes for me... they were just
plain 'n simple chocolate cupcakes, but that was enough to send me into a
swoon! She did another thing and that really added flavor to them, she
used 'perfectly chocolate' chocolate frosting and I guess, that
made the cupcakes even richer and intense!
Here's the recipe, to try out:
3/4 cup butter
2 cups sugar
3 eggs
2 cups flour
1 teaspoon baking soda
1/2 teaspoon salt
3/4 cup cocoa powder
2 tablespoons instant espresso powder
1-1/2 cups milk
2 teaspoons vanilla
Beat butter until softened. Add the sugar and beat until light and

fluffy.

Next add eggs, one at a time, beating 30 seconds after each addition.

Then measure the flour, baking soda, salt, cocoa powder, and espresso

powder into a medium sized bowl and whisk to combine. Do the same with

the milk and vanilla into a measuring thing.

Add about a third of the dry ingredients to the butter/sugar and beat to

combine. Add about a half of the milk/vanilla and beat to combine.

Continue adding, alternating between dry and wet and finishing with the

dry.

Scoop batter into cupcake cups about 3/4's full. Bake at 350 degrees for

about 25-30 minutes or until done.
* P

ERFECTLY CHOCOLATE" CHOCOLATE FROSTING

: Melt (1/2 cup) butter or
margarine and stir in 2/3 cup HERSHEY'S Cocoa. Add 3 cups powdered sugar
alternately with 1/3 cup milk and 1 teaspoon vanilla extract beating to
spreading consistency. Makes about 2 cups frosting.