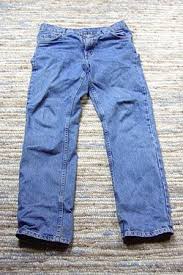 You know, my days are going to be filled with Wrangler, Levis and Gap! It's

Blue Jeans Day

people,
and time to celebrate the 'most' important piece of clothing that was ever discovered! Let's face
it... our pair of blue jeans occupies the most coveted position in our wardrobe and we would
probably be totally lost without it. So 'jean' up and get on the move!
Well, to end on a sweet note... it's also Sacher Torte Day. Sacher Torte is actually an Austrian
dessert... a chocolate cake that was first made by Klemens Wenzel von Metternich (that's a
mouthful!) and registered by the Hotel Sacher. The cake consists of two layers of dense, not overly sweet chocolate dough with a thin layer of apricot jam in the middle and dark chocolate icing with shreds of chocolate on the top and sides. This is traditionally eaten with whipped cream
... (Oh boy, I'm
droo

ling!). Here's a recipe of the Sacher Torte that I found on the net... You guys can try it out!
Ingredients:
225 g dark chocolate
1.5 dl almonds
225 g butter
3 dl sugar
6 egg yolks
1.5 dl white flour
1.5 tsp baking powder
6 egg whites
Icing and filling:
200 g dark chocolate
1/2 Tbs cooking oil
Apricot jam
Set oven to 175C and melt the chocolate.

Next blanch, peel and grind almonds and mix with the flour and baking powder.

Blend sugar and butter until white and fluffy, adding the egg yolks, one at a time, to

butter-sugar mixture.

Stir in melted chocolate and the almond mixture.

Then Whip egg whites to hard foam and fold in. Pour batter into baking pan lined with baking

paper.

Bake for 30-45 minutes.Cool and spilt in two to spread the apricot jam in between.

Finally melt the chocolate, spread over the cake and allow it to cool again.

Serve cold with whipped cream.