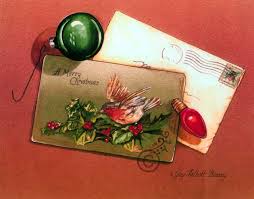 Hellooo... It's sunday nite and that means a new week's starting and
that also means more classes and exams... sigh! But, something really
gladdened my heart on friday, and that was celebrating

Brownie Day
with lotsa brownies! Yummm, it was simply yumm.
This holiday season is really not doing me any good with all these
goodies on display. It's was almost a crime to have even

Pastry Day
lurking on saturday, but hey, I resisted myself to one wee little
pastry only!
Another thing that also crossed my mind was,

Christmas Cards

! With
Christmas cards, you really have to hurry up... come on, you can't
send a card after the holidays are over. So, I made few and I hope
you guys did the same too. If not, get going soon with them. It's
really easy 'coz all U need is to get your creative ideas flowing!
Time for me to sigh off too... I gotta go and hunt for few brownie
recipes and promise to post them soon too!